with Gwynne Mayer
Mondays, 7:00 – 8:00 p.m.
October 9 - November 27 (8 classes)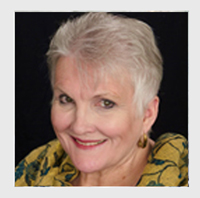 Our culture is going through a major shift away from the patriarchy…So what's next? Join Gwynne Mayer for an intense study of how the Goddess works in our psyches to create a healthy connection between the matriarchy and patriarchy. We will begin by looking closely at how we personally relate to the goddesses in our culture and in our personal lives, discussing everything from the goddess in Isis Unveiled to C. G. Jung and the study of the Goddess Archetype. We will work with several texts, focusing on The Goddess Within by Roger and Jennifer Woolger.
Gwynne Mayer, MA, has thirty years of post-graduate work in the areas of Jungian analysis, Gestalt therapy, child psychology focusing on autism and schizophrenia, and educational leadership. She has studied the works of Blavatsky, Alice Bailey, Rudolph Steiner and GI Gurdjieff for over 45 years and has studied astrology from some of the best teachers including Isabelle Hickey, Dane Rudhyar, Gret Baum (Jung's daughter), Liz Greene and many others. Gwynne's focus is on the understanding of what makes us tick!
$60 Nonmembers - $50 Members