with Bill Epperly

Tuesday, 7:00 – 8:15 p.m. Central time

January 16 – February 6 (4 classes)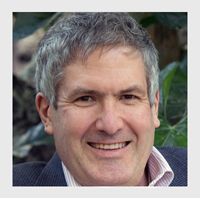 Centering Prayer is a path to healing, peace, and ultimately, to Divine Union through silent meditation. In this course, you will learn an inter-spiritual version of Centering Prayer inspired by Ken Wilber's integral map of consciousness. There will be group Centering practice, and resources will be provided to support the deepening of your practice. No prior experience with Centering Prayer is necessary.
Bill Epperly, PhD, is a research biochemist who left the lab in pursuit of enlightenment. He has studied contemplative Christianity and Korean Zen Buddhism. Bill is also a long-time student of Ken Wilber's integral approach to spirituality. He works as a Spiritual Coach, teacher of meditation and Centering Prayer, and retreat leader. He teaches mindfulness meditation at DePaul University.
$60 Nonmembers $50 Members
Course Outline
Course Outline
Week One
Introduction to Centering Prayer: history and context
The integral perspective on Centering Prayer
Experiential: a first taste of Centering Prayer, followed by Q & A
Week Two
The Method of Centering Prayer, a detailed presentation
Working with thoughts, sensations, emotions, etc., during Centering
Experiential: Centering Prayer, followed by Q & A
Week Three
Deepening: developing awareness of awareness
Healing as an integral aspect of Centering Prayer
Experiential: Centering Prayer, followed by Q & A
Week Four
Integrating "Centering" into all of life
Resources for your continuing journey
Experiential: Centering Prayer followed by Q & A