with Sally Thomason, Jen Bradner and Gwynne Mayer
Tuesdays, 7:00 - 8:00 p.m. Central time [UTC-05]
April 10 - May 1 (4 weeks)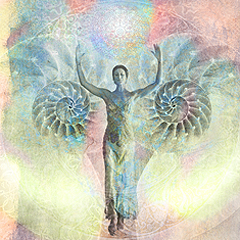 We want to live long lives, yet we fear growing old. This is the paradox of aging, yet we can break free from this fear by discovering the gifts that come with growing old. We will explore how the medicalization of aging and our youth-obsessed culture have shaped our current perception of human aging, robbing us of a fuller, more complete appreciation of the natural process and opportunity for growth in every phase of our lives. From there, we will learn how to have a strong, healthy understanding of aging, drawing on ancient myths, spiritual insights, and modern humanistic psychology. This vibrant, holistic perspective will help to re-write our current cultural misconceptions and fears. Join this inter-generational discussion on wisdom from long overlooked traditions and bring love and compassion to yourself and others.
Sally Palmer Thomason, Ph.D., a lifelong student/teacher of an interdisciplinary approach to the impact of history and culture on the individual psyche, explores the holistic approach to aging in her book The Living Spirit of the Crone and shows how myths and ancient spiritual traditions provide valuable touchstones and guides for appreciating the whole of one's life.

Jen Bradner, a transitionalist and professional coach, works to create grace and flow in the midst of change, bringing awareness, uncovering resources, and increasing adaptability. She believes that the re-consideration of aging needs to start at an early age. Jen, in her own midlife shift, holds precious the wisdom, philosophy, and freedom of mind found in the spiritual wonderland of the wise women she holds dear.

Gwynne Mayer, MA, has thirty years of post-graduate work in the areas of Jungian analysis, Gestalt therapy, child psychology and educational systems. She has studied the works of Carl Jung, Helena Blavatsky, Alice Bailey, Rudolph Steiner and G.I. Gurdjieff for over 45 years.
$50 nonmembers $40 members

Register here
Registration includes access to recordings of all the classes.
Course Outline

1. How culture shapes our assumptions about growing old

2. The cyclical nature of all of life, growth beyond forty, and stepping into old age

3. Gifts and lessons from Carl Jung and ancient mythology: Persephone, Demeter, Crone and the Celtic Triskele

4. The wisdom and meaning of aging: How to make the leap creatively