with Richard Smoley

Thursdays, 1:00 - 2:00 p.m. Central time [UTC-05]

April 12 - May 3 (4 classes)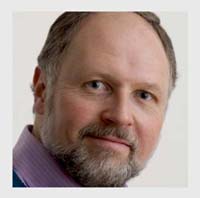 Today there is much talk of the Gnostics, the ancient visionaries, long-reviled as heretics, who may have possessed the keys to the deepest secrets of Christianity. Who were the Gnostics? Where did they come from? Did they leave any descendants? More importantly, what is gnosis and is it useful to us today?
In this four-part webinar, Richard Smoley will draw upon his book, Forbidden Faith: The Secret History of Gnosticism, to explore these topics. Individual classes will discuss: (1) The Gnostic Problem: the nature of the universe and the source of evil; (2) Ancient Gnosticism: Gnostic teachings and teachers from the first to the fourth centuries AD; (3) The Gnostic Legacy: whether and how ancient Gnosticism may have survived up to the present; (4) Gnosticism Today: Gnostic influences on culture from the eighteenth century on, with discussion of personal experience of gnosis.
Richard Smoley is the author of nine books on spirituality, philosophy, and religion. His book Forbidden Faith: The Secret History of Gnosticism has been praised as "lively, learned, and level-headed." His other works include Inner Christianity: A Guide to the Esoteric Tradition and How God Became God: What Scholars Are Really Saying about God and the Bible. Richard is also editor of Quest: Journal of the Theosophical Society in America and has been featured on numerous YouTube videos. Learn more at his website: www.innerchristianity.com.
Registration includes access to recordings of all the classes.
$50 Nonmembers $40 Members