with Gwynne Mayer
Wednesdays, 7:00 – 8:00 p.m. Central time [UTC-05]
June 13 – August 8 (8 classes) No class July 4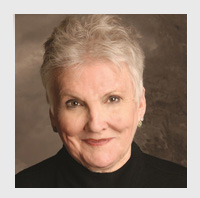 This class is open to participants from Karmic Astrology I to continue the study of karmic and evolutionary astrology from the Soul's perspective as it has evolved throughout time. We will focus on the wounds and traumas of our own charts and gain an understanding of how to use our woundedness in service and create an evolutionary guideline for ourselves and others.
The time has come for us to serve, and to realize what our service can bring in healing old wounds. We will go through the evolutionary process together, once again. The first four weeks will be recorded. We will work with personal charts during the next four weeks, and those sessions will not be recorded.
Gwynne Mayer, MA, has forty years of post-graduate work in the areas of Jungian analysis, Gestalt therapy, child psychology and educational systems. She has studied the works of Carl Jung, Helena Blavatsky, Alice Bailey, Rudolph Steiner and G.I. Gurdjieff for over 45 years. Gwynne has studied astrology with Isabel Hickey, Dane Rudhyar, Gret Baumann-Jung (Jung's daughter), and Liz Greene, and she applies all of her background when considering astrological influences.
This class is now full and closed to new registrations. However, due to the high demand, we are offering an option to receive weekly recordings of the first four classes of this series. Within approximately 24 hours following each live webinar, you will receive an email with a link to a one-hour video that you can play on your computer, tablet, or phone. Videos will not be edited prior to release and will feature Gwynne's webcam image, her PowerPoint presentation, and participant questions. In addition, Gwynne will prepare and email you your personal chart, and she invites you to email questions regarding class material.
If you have any questions, please email webinars@theosophical.org.
Recordings only: Nonmembers $30 Members $25
Course Outline
A study and review of reincarnation and our evolutionary soul
. A detailed study of aspects causing trauma and wounds from a Jungian perspective
Healing the wounds and defining a "Wounded Healer"
. Applying these principles through an analysis of famous individuals' charts
. through 8. Personal and family chart delineation