with Gwynne Mayer
Wednesdays, 7:00 - 8:00 p.m. Central time [UTC-05]

August 29 - September 19 (4 classes)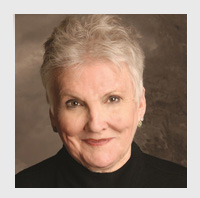 Learn how you can use your personality to help evolve your soul. Using your astrological chart, we will explore how and why you are in certain relationships and how these relationships can help you advance along the spiritual path and the path of the personality. We will also look at past life regression and how it can help in this process, using the work of Dr. Roger Woolger and Dr. Michael Newton. This class is open to all with an open mind and willing heart, and is best understood if you have any astrological background and/or Theosophical and esoteric interests.

Gwynne Mayer, MA, has forty years of post-graduate work in the areas of Jungian analysis, Gestalt therapy, child psychology and educational systems. She has studied the works of Carl Jung, Helena Blavatsky, Alice Bailey, Rudolph Steiner and G.I. Gurdjieff for over 45 years. Gwynne has studied astrology with Isabel Hickey, Dane Rudhyar, Gret Baumann-Jung (Jung's daughter), and Liz Greene, and she applies all of her background when considering astrological influences.
Registration includes access to recordings of all the classes.
$50 Nonmembers $40 Members
Course Outline
The meaning of karma, dharma, and soul groups/families as applied to astrology
Woolger's and Newton's research regarding life between lives
Examples of research in past life regression
Conclusion: Where do we go from here?