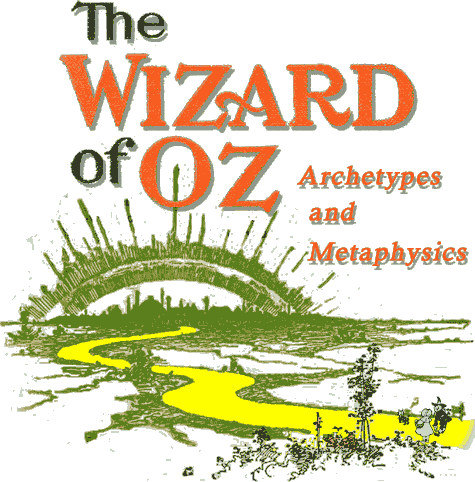 Articles on Oz from a Theosophical perspective.
The Spirituality of Oz: The Meaning of the Movie

Andrew Johnson

The Wizard of Oz movie is "morally, ethically, spiritually, physically, positively, absolutely... true." That is, it expresses archetypal truths of inner reality.

The Wizard of Oz: The Perilous Journey

John Algeo

The Wizard of Oz

can be read as a coherent allegory of our quest for enlightenment, love, service, and return to our true home--an archetypal American myth.

Oz and Kansas: A Theosophical Quest

John Algeo

The Wizard of Oz

is a quest myth following J. R. R. Tolkien's pattern of "There and Back Again," expressing the ideals that motivated several members of his family, including his mother-in-law, the great feminist, Matilda Joslyn Gage.

A Notable Theosophist: L. Frank Baum

John Algeo

The author of The Wizard of Oz was a member of the Theosophical Society and referred explicitly to Theosophy in the newspaper he edited in Aberdeen, South Dakota, before he wrote the Oz books.

Dorothy Gage and Dorothy Gale

Sally Roesch Wagner

Frank and Maud Baum had four sons, but no daughter. Maud's mother, Matilda Gage, taught her grandchildren about reincarnation. Two years after Maud's infant niece, Dorothy Gage, died, Frank and Maud found their daughter in Dorothy Gale of Oz.