By Dan Noga
Originally printed in the Spring 2010 issue of Quest magazine.
Citation: Noga, Dan."The Theosophical Community Online." Quest 98. 2(Spring 2010): 72.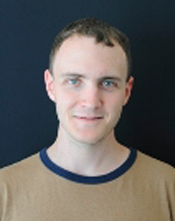 In April 2008, the Theosophical Society in America established its official online social network, the Theosophical Community. Since then, more than 700 people have joined and set up profiles. The Community is a place where Theosophists can come together online. It shares many of the main features found on other major social networks: forums for online discussion of relevant topics, blogs for the online publication of articles, the means to share photos and videos with other members, and more.

It has been a wonderful journey to help establish what has really become a community of fellow Theosophists, true to the network's name. The"TC" (as it is called by those who refer to it often) has thus far done a good job of embodying the spirit of brotherhood in the realm of cyberspace.

It has attracted worldwide attention of Theosophical Society members as well as nonmembers. At present, TC membership draws from at least fifty different countries. What was originally intended as an online meeting place for TSA members has become an international community.

With all the Web-based tools and gadgets available throughout the site, the TC can fulfill a number of different functions, limited only by the amount of personal time and energy that can be devoted to each one. For starters, it is an ideal way for members at large to connect and interact with others in the Society—from the individual level, through the levels of local groups, federations, the American Section, to the international sections. It is our hope that as the network grows, its ability to help members at large find each other and form new local groups will become one of its strongest roles.

One feature of the network that lends itself especially well to the aid of existing study centers is the"groups" feature. In the groups section of the site, any member can form a subnetwork, complete with its own discussion forum and"text box" for posting anything from meeting notices to videos, images, and even widgets (small Web-based applications). This is one quick and easy way for any local group to establish a presence online with minimal work and technical expertise. (Most of the time and energy involved in one of these online groups is tied in with the initial setup.) Several local branches have already set up their own online groups, including Denver; Phoenix; Besant-Cleveland; Atlanta; and Covington, Louisiana.

The Theosophical Saturdays program, which has been meeting in the Olcott Library in Wheaton, has made great use of the groups feature to make study materials and ideas available for local projects. Lodges and Study Centers may benefit from these, or choose to share some of their own material with the TC in a similar manner.

Of course, every online community has its share of problems. The Internet has a tendency to become a playground for some personalities, and even the most well-meaning people can be caught off guard and wind up in a virtual altercation. For this reason, the Theosophical Community is a moderated site, with concise rules aimed at fostering safe and respectful interaction among its members. It is moderated by a committee of staff at Olcott, who form a consensus before taking any permanent disciplinary action. When such action is necessary, the moderating team can step in and delete offensive posts, lock discussions, or even ban troublesome members. The Theosophical Community is not a free-for-all where anything goes, though its rules are designed so that they are not overly restrictive—a balancing act that is necessary to ensure that the Community prospers.
Joining the Theosophical Community is quick, easy, and free, requiring only an e-mail address in order to sign up. Visit today at http://theosophical.ning.com. (Update December 2012 - After declining in user participation The Theosophical Community was taken offline and is no longer functional.)
---
Dan Noga is membership coordinator for the Theosophical Society in America.