Printed in the Winter 2019 issue of Quest magazine.
Citation: Hebert, Barbara,"Questions for a Lifetime" Quest 107:1, pg 10-11
By Barbara Hebert
National President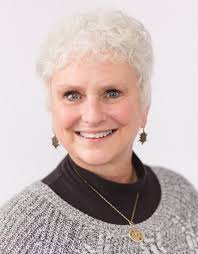 One thing is certain: we will all die. Therefore the topic of death and the afterlife intimately impacts each and every one of us. Because of the cyclic nature of death and rebirth, some of the questions that arise for me and upon which I ponder frequently include: What am I supposed to be learning in this incarnation? Why was I born into a Theosophical family? How does my understanding of Theosophy impact spiritual development in this incarnation?
Being raised in a Theosophical family has many pros as well as some cons, as numerous individuals across the world who are multigenerational Theosophists can attest. Speaking from my own experience, I am grateful to my family for sharing Theosophical concepts with me, such as: life is inherent in all things; reincarnation exists; I am responsible for my own choices and actions; I am more than this physical body; and there are no differences at the core of existence between people or between religious traditions.
My grandmother taught my siblings, cousins, and me about Theosophical concepts from the beginning of our lives. For example, one summer when we spent a great deal of time visiting her, she put a note on her back door that read: "Don't slam me. It hurts." She explained to us that even the door had particles of life in it and was a living thing. She taught us to be gentle with leaves and flowers in her yard. To emphasize the importance of the Buddha's blessing on the world during the Wesak festival, she had us put clean sheets on all of the beds, wear new nightgowns, and fall asleep with the intention of going to the festival on the astral level. The leaders of the Theosophical Society were heralded as eminent teachers. Her lessons were those of an elder student to much younger students. They were concrete and simple. It was the only way we would understand at that point in our lives.
As time went on and I continued my studies in Theosophy, I realized that the concepts my grandmother shared were not nearly as concrete and as simple as I had once assumed. My initial understanding of karma (if I'm mean to my sister in this life, then I'll have a sister who is mean to me in my next life) changed dramatically over the years, as well it should have! When we grasp a concept and hold on to it without examining it, we are not giving ourselves the opportunity to grow and learn. Only through continued and objective examination of our beliefs can we learn, grow, and deepen our understanding of the world—seen and unseen—around us.
It is certainly easy to accept our ideas as accurate and infallible. In fact, it can even feel somewhat comfortable. However, taking this action does not hold true to the basic precepts of the Theosophical tradition and may lead to stagnation. Self-examination, including examination of our beliefs, allows for growth and expansion of awareness—a goal toward which seekers on the Path strive.
Along these same lines, many individuals tend to accept current and former leaders (and even members) of the Theosophical Society as totally infallible and their teachings as totally accurate. From my perspective, doing so leads us toward inertia rather than toward a vibrantly spiritual activism. While many have idealized leaders and members of the Society, the human fallibility that is a part of all of us has been dismissed, discarded, or ignored. There seems to be some perception that paying attention to the human foibles of an individual might negate or discredit the teachings that this person has shared.
It is not the individual who matters: it is the material that rings true for each and every one of us. However, in many instances Theosophists and others have focused on the individual rather than on the material. This focus has, at times, raised certain individuals onto pedestals, while at other times it has been solely on the individual's imperfections. Neither seems appropriate, as neither is a true representation of the individual.
For instance, H.P. Blavatsky, one of our cofounders, was the recipient of malicious accusations and hurtful claims of charlatanism for much of her life and on through the present day. HPB was a human being—a remarkable human being, no doubt, but still a human being with a strong personality. She was capable of making mistakes and did in fact make mistakes. She was, as we all are, an imperfect human being. However, her humanness does not negate the validity of the material she shared. In an essay entitled "Concerning HPB: Stray Thoughts on Theosophy," her personal secretary G.R.S. Mead writes:
What we know is, that in spite of all that people have said against the extravagantly abused woman for upwards of a quarter of a century, the fundamentals of Theosophy stand firm, and this for the very simple reason that they are entirely independent of Madame Blavatsky. It is Theosophy in which we are interested, and this would remain an immovable rock of strength and comfort, an inexhaustible source of study, the most noble of all quests, and the most desirable of paths on which to set our feet (emphasis in the original).
In chapter 24 of the fourth series of Old Diary Leaves, H.S. Olcott, cofounder and first president of the Theosophical Society, writes about looking always to that highest aspect of ourselves for answers. He advises us to avoid bequeathing divine status on any person. Talking about HPB, he writes:
I do especially protest against and denounce a tendency which is growing among us to lay the foundations of a new idolatry. . . . I protest against the first giving way to the temptation to elevate either them [the Masters], their agents, or any other living or dead personage to the divine status, or their teachings to that of infallible doctrine. . . . I have been taught to lean upon myself alone, to look to my Higher Self as my best teacher, best guide, best example, and only savior. I was taught that no one could or ever would attain to the perfect knowledge save upon those lines.
He writes about HPB after her death:
If she had lived, she would have undoubtedly left her protest against her friends making a saint of her or a bible out of her magnificent though not infallible writings. . . . She did not discover nor invent Theosophy, nor was she the first or the ablest agent, scribe, or messenger of the Hidden Teachers of the Snow Mountains. . . . Nobody living was a more staunch and loyal friend of hers than I, nobody will cherish her memory more lovingly. . . . But I never worshipped her, never blinded my eyes to her faults, never dreamt that she was as perfect a channel for the transmission of occult teaching as some others in history had been, or as the Masters would have been glad to have found.
If we are to be true students of the Ancient Wisdom, we must examine its teachings thoroughly and objectively. We must look to that highest aspect of ourselves and ask, does this teaching feel authentic and valid to me at this time? We cannot look at any individual, whether leader, author, or even ourselves, as having the ultimate truth. Few, if any, living human beings—unless perhaps they are adepts—possess such truth. Through study and meditation, some individuals may discover small fragments of truth, but not more. It is imperative to objectively examine and question any belief we may hold, whether about an individual or about a concept. Self-awareness and self-observation provide the basis from which we can continue to grow and learn. Through this process, we begin to experience those tiny glimpses into what may be a portion of the ultimate truth.
Herein lie some answers to the questions with which this article began. For me at this point in time, these answers include the following: incarnating into various bodies provides the opportunity to learn and grow through continuous examination of self and beliefs; my best teacher is that highest aspect of my Self; and only a very small glimpse of the ultimate truth is available to us on this physical plane.