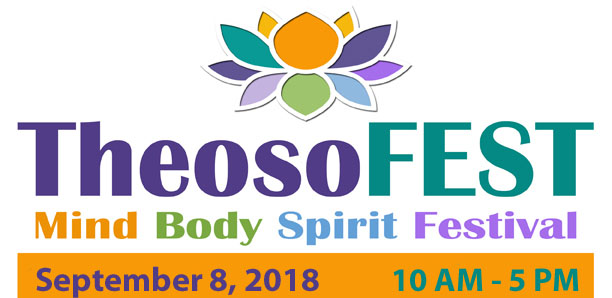 Theosofest 2018 Presenters, Topics & Schedule
Opening Ceremony: Prayers from World Traditions
Overcoming Negative Emotions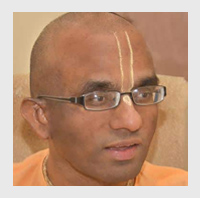 Where do negative emotions come from? It seems our minds have an innate tendency to produce more negative emotions than positive, but this tendency can be changed. Drawing from time-honored texts of Eastern wisdom and using contemporary metaphors, this session will outline practical principles for managing and channeling our emotions so that they work for us instead of against us.
Chaitanya Charan Das is a monk, mentor and spiritual author. While working as a software engineer in a prominent multinational software corporation and seeing the prevalent problems of stress, depression, addiction and overall misdirection – all caused by a lack of spirituality, – he felt inspired to leave and dedicate his life to sharing the spiritual wisdom of the Bhagavad Gita under the aegis of ISKCON. He now travels all over the world giving talks on spiritual subjects at universities such as Princeton and Cambridge and companies like Intel and Microsoft. He is the author of 16 books and his articles have been widely published. For more information visit www.thespiritualscientist.com/about-the-author.
---
The Art of Spiritual Resilience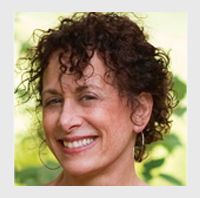 Resilience — the capacity to cope with and rebound from adversity — is a skill that can be mastered regardless of your age or circumstances. Like any skill, it takes knowledge and practice. Painful experiences, as with pleasurable experiences, come and go, but if you master the art of resilience you can maintain a level head and a sense of equanimity every day of your life.
Leslie Sann, MA, LCPC, is the author of the award-winning book Life Happens: What Are YOU Going to Do About It? She is also a mentor, coach and founder of The Living by Design School. For over 30 years, Leslie has been helping people create a joyful life personally, professionally and in their relationships, guiding them to live by design rather than by default. Learn more at www.lesliesann.com.
---
Quieting-the-Mind Meditation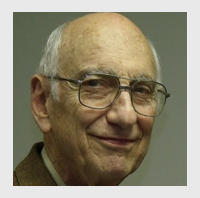 Quieting-the-Mind is a simplified mantra meditation, stripped of all ritual and ceremony. This technique reduces daily stress and, when practiced consistently over time, can transform you into a more effective person in both your personal and business relationships.
Theodore M. Utchen has taught his ritual-free system of mantra meditation for many years. He has been a member of the Theosophical Society in America since 2000.

top
---
Yang Style Simplified T'ai Chi Ch'uan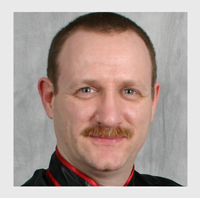 Through the practice of T'ai Chi Ch'uan, your mind can achieve a stillness and clarity rarely experienced with other forms of exercise, integrating your body and mind and allowing you to achieve inner peace. Practice strengthens the immune system; improves posture, balance, coordination, flexibility, and strength; reduces blood pressure and stress; and releases tension, allowing a feeling of positive energy to flow through your body.
John Robertson has nearly 20 years of experience practicing and teaching T'ai Chi Ch'uan and qigong and is a student of Taoist philosophy. He is a Level 7 Certified Qigong Instructor with the World Ki Gong Club and a Certified Advanced Instructor and professional member of the National Qigong Association. John owns Seven Stars Martial Arts in Winfield, IL. (www.7StarsMA.com).
---
Mitakúye Oyasin and Mother Earth: A Native American Teaching
Mitakúye Oyasin is a sacred Lakota phrase that translates to "all my relations." In Lakota tradition, we are not only one with each other, but one with Mother Earth as well. Mitakúye Oyasin is a prayer of oneness and harmony with all forms of life: other people, animals, birds, insects, trees, and even rocks, rivers, and mountains. Quentin Young, of Lakota heritage, will speak about how this philosophy can help all people come together, accept each other's profound differences, and take care of Mother Earth at this critical moment.
Quentin Young, a mixed-blood Lakota, has been involved in the Lakota spiritual way of life since the age of six. He began keeping a caŋnuŋpa (pipe) in 1989. He has participated in all Seven Rites of the Oglala Lakota (Sioux) ceremonies and has Sun Danced for over twenty years. Quentin has taught Black Elk's vision at the College of DuPage and has lectured at several colleges and universities throughout Illinois.
---
A Taste of Sufi Spirituality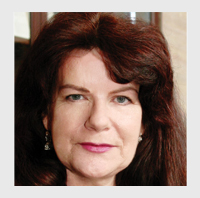 Sufism, the mystical dimension of the Islamic tradition, is based on experiencing the real and deciphering divine signs in their multiple manifestations. In this presentation, Marcia Hermansen, expert on Sufism in South Asia and the contemporary West, will share core principles and practices of Sufism while indicating some Sufi connections to other spiritual paths.
Dr. Marcia Hermansen is the director of the Islamic World Studies Program and a professor at Loyola University Chicago, where she teaches courses on Islamic studies and the academic study of religion. She is a prolific author of books and articles in the fields of Islamic thought, Sufism, Islam and Muslims in South Asia, Muslims in America, and women in Islam. She has been a participant observer within numerous Western Sufi movements, including the Inayati Order, and follows the Chishti Nizami path of traditional Sufism.
---
Do Re Mi: The Sound & Music of the 7 Chakras and Beyond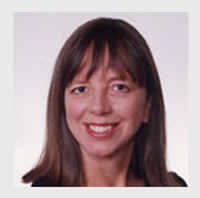 The C major scale is the universal sound for the seven chakras and beyond. Renee Ryan will lead the group through the toning of the chakras using the Western, Sanskrit and Chinese mantras. We will then harmonize with our own chakras and each other's.
Renee Ryan has practiced the healing arts for 30 years and has studied qigong and tai ji in the United States, China, and Korea. She teaches Gentle Tai Ji Movements for Inner and Outer Peace at the Theosophical Society on Wednesdays from 11:45 a.m. –1:00 p.m. She is also co-director of the Lightheart Center for Healing Arts in Winfield, Illinois.
---
Embracing Kundalini: Chanting Mantra for a Spirit-Filled Life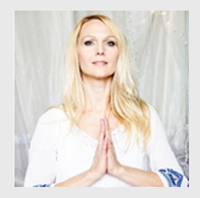 Activate the energy of your creative consciousness, known as Kundalini, and unfurl your ultimate potential with the uplifting, life-affirming practice of Mantra! In this experiential session, you'll get the opportunity to chant amongst supportive community and with expert guidance to open your heart and unleash your True Self. Understand first-hand how the sound current works to enliven your chakras, increase your vitality, and help you live a healthy, purposeful life – mind, body, and spirit. No experience necessary - come as you are and join in!
Samadhi Banks has been dedicated to holistic wellness, yoga and meditation for nearly 20 years. She brings her breadth of experience and dynamic teaching style to in-depth studies and teacher training programs in the philosophy and practices of Kundalini, classical yoga, and meditation, Reiki, and crystal and gemstone therapy. She also offers The Indigo Project, a course for understanding and supporting the unique needs of today's children from an energetic and chakra-based perspective.
---
1:00 p.m. Auditorium
Why Do Bad Things Happen to Good People?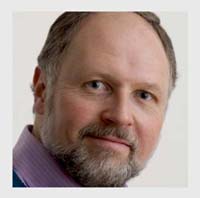 Is it your fault if something bad happens to you? Is it an accident? Did you deserve it? Why does the universe sometimes feel unfair? In this lecture, Richard Smoley will describe some of the most common answers to these questions and propose some answers of his own.
Richard Smoley is editor of Quest: Journal of the Theosophical Society in America. He is the author of 10 books, of which the most recent is How God Became God: What Scholars Are Really Saying about God and the Bible.
---
1:00 p.m. Nicholson Hall
Master Your Energy: Live from Your Infinite Potential Instead of Your Past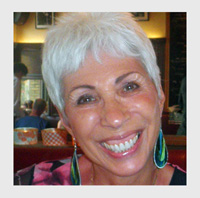 The intention of this experiential program is to release and finally let go of old imprints, toxic relationships, and habits that do not support your better self. This can increase your ability to create and manifest the best life possible for yourself and the world.
Lydia Van den Broeck, Ph.D., brings a lifetime of dedication, education, and experience to her work as a skilled and intuitive spiritual teacher and compassionate healer. With a doctorate in holistic health sciences and psychotherapy, and through her Energy Mastery™ process, Lydia offers guidance to help master spiritual consciousness in everyday living.
---
Buddhist Meditation: Serenity and Insight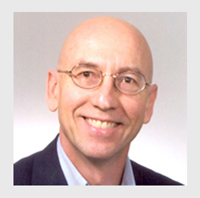 The Buddha said that nothing gives us more trouble than an untrained mind, and nothing brings more benefit than the well-trained mind. Through the practice of meditation we can explore the mind and gradually develop peace and clarity. We must take time for introspection, observe the nature of the mind, and teach it to abandon its constant preoccupation with 'thinking about stuff.' Gradually, we will begin to experience the arising of deep insight.
John Cianciosi, a student of the late Venerable Ajahn Chah, was ordained a Buddhist monk in 1972 and served as spiritual director of monasteries in Thailand and Australia. He is author of The Meditative Path (Quest Books, 2001) and is currently the director of Public Programs at the Theosophical Society.
---
Honey Bee Lesson and Demonstration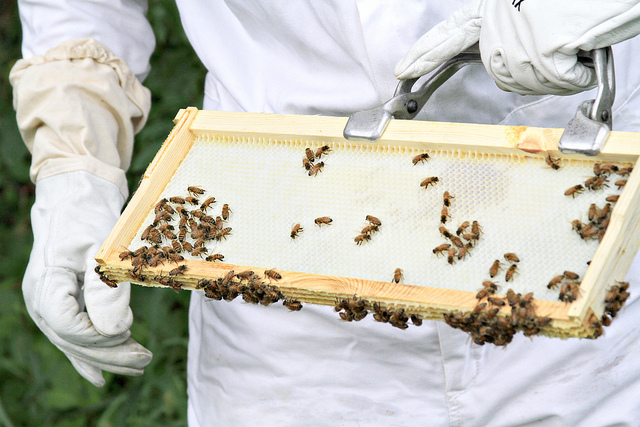 Honey bees are social insects that live in colonies. The hive population consists of a single queen, a few hundred drones, and thousands of worker bees. The honey bees we know and love forage for nectar and pollen from flowering plants. They use the nectar collected to create our favorite sweet treat – honey! We invite you to come and learn about these wonderful creatures – how they live, work, and create – from full-time beekeeper Bill Whitney of City Bee Savers, who has 25 years of successful beekeeping experience.
---
Reincarnation: Ancient Wisdom, Modern Implications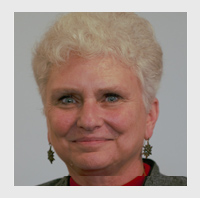 Reincarnation has been a topic of great interest to many individuals through the years. It has moved from a forbidden topic to a subject that is casually discussed in daily conversation. More than this, however, the ancient teaching of reincarnation provides us with direction for living our daily lives and offers insight into the often confusing and tumultuous world around us.
Barbara B. Hebert, PhD, currently serves as president of the Theosophical Society in America. A third-generation Theosophist, Barbara has been involved in local, regional, and national offices throughout her years of membership. In addition to her years of service with the Theosophical Society, she has been a mental health practitioner and educator for many years.
---
The Psychology of the Chakras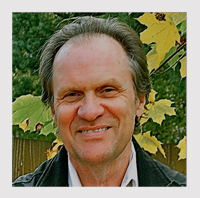 What are the chakras, and how do they relate not only to meditation, but to our everyday experience? This talk will present an in-depth look at the body's subtle energy centers, as described in the teachings of Kriya Yoga.
Ray Grasse studied with teachers in the Kriya Yoga system for many years, and is author of several books including The Waking Dream, Under a Sacred Sky, and An Infinity of Gods. He is also a practicing astrologer, and is associate editor of The Mountain Astrologer magazine.
---
Therapeutic Touch as a Meditative Practice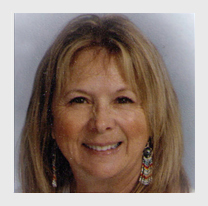 Therapeutic Touch® (TT) is a healing practice of the heart, the mind, and the hands. It has strong Theosophical roots, as Dora Kunz, past president of Theosophical Society, was the co-creator of TT along with Dr. Dolores Krieger. It is both an active healing practice created to help those who suffer, and a meditative practice for the practitioners. Guided by compassion, it brings a deep sense of inner peacefulness, quietude, and sense of wellbeing. Join us to learn about this special healing modality.
Marilyn Johnston-Svoboda, RN, EdD, QTTT, is a retired professor of nursing. Taught by Dora Kunz, who created TT along with Dr. Delores Krieger, Marilyn has been practicing, mentoring, and teaching TT for over 30 years. A member of Therapeutic Touch International Association, Dr. Johnston is currently an education trustee of that organization.
---
2:00 p.m. Outside at the Labyrinth
Walking the Labyrinth as a Spiritual Practice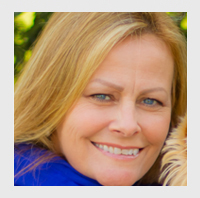 Like a pebble in a pond, the labyrinth sends out many ripples to each of us, our communities, and the planet! A symbol of hope and renewal, the labyrinth is an interactive tool for experiencing transformation, inner peace, unity, healing, celebration, ritual, recovery and connecting with the Divine. We invite you to experience walking the beautiful labyrinth on the grounds of the
Theosophical Society and learn how to use it to enhance your spiritual practice.
Debi Kermeen is a founding "seed" member and former board member of the Labyrinth Society. Labyrinths, movement, and healing have been a part of her life for many years, and she has facilitated labyrinth workshops, retreats, and events throughout the area. Co-owner of Labyrinths in Stone, Debi has helped createhundreds of permanent and temporary labyrinths for communities, hospitals, public parks, churches, and retreat centers. She is a healing practitioner of Reiki, quantum touch, and sound healing. For more, visitwww.labyrinthsinstone.
---
The Buddhist Way to Radiant Joy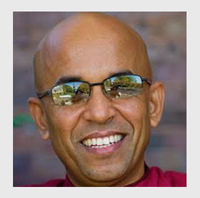 The ancient texts of the Buddha tell us that no external condition can be the cause of our happiness; only the mind has that ability. When people understand the root cause of their struggles and learn what to do with their minds to make things better, sustainable happiness and radiant joy are the result. Bhante Sujatha has taught many people over the years how to empower the mind and cultivate the qualities that will help them find strength and happiness, as well as a burning desire to add more love to the world. When we understand our mind, we begin to re-shape our behavior and feelings about so many things… It's the most loving act of service we can do for ourselves and the world.
Bhante Sujatha, a Buddhist monk for over 35 years, is singularly focuses on adding more love in the world. Bhante teaches loving-kindness meditation to people around the globe for all those seeking the art of happiness and contentment. His approach to meditation is deep and simple, bringing core Buddhist teachings to everyone in a way that is practical and easy to understand. A joyful, radiant, funny, and wildly energetic monk, Bhante will help you obtain peace that can only be found in deep silence. Originally from Sri Lanka, he is the head monk/abbot of the Blue Lotus Buddhist Temple and Meditation Center in Woodstock, Ill.
---
A Doctor's Guide to Energy Healing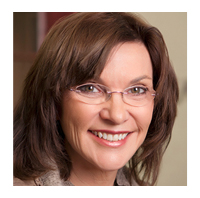 Dr. Marilyn Mitchell will discuss how energy healing works and how it can be used to treat a variety of medical conditions and symptoms. Whatever the dysfunction or ailment, energy healing opens you to a deeper sense of ease, well-being and purpose, and brings you back to your true self.
Dr. Marilyn Mitchell received her medical degree from Rush Medical College and completed her residency at the University of Chicago. She is certified by the American Board of Obstetrics & Gynecology and the American Board of Integrative and Holistic Medicine. She is an educator, speaker and health visionary and is a leader in the field of integrative medicine. Dr. Mitchell is also the founder of HealingSpace.
---
Centering Prayer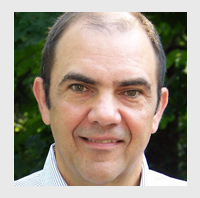 The practice of prayer and meditation in modern Western Christianity is rooted in the Eastern traditions of early church prayer as well as the wisdom of the early church fathers. Our post-modern search for holistic and embodied wisdom is now carrying this prayer into a space of deep connection and communal participation. Join us for a brief look into the roots and foundations of Centering Prayer and participate in a prayer session.
Alan Krema is the coordinator of Contemplative Outreach Chicago chapter. Alan has completed the Living School program from the Center for Action and Contemplation and is a Wisdom Leader in the Wisdom School tradition as taught by Cynthia Bourgeault.
---
3:00 p.m. Outside Tent
Yang Style Simplified T'ai Chi Ch'uan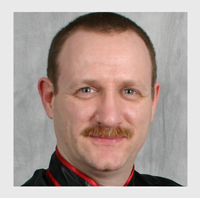 Through the practice of T'ai Chi Ch'uan, your mind can achieve a stillness and clarity rarely experienced with other forms of exercise, integrating your body and mind and allowing you to achieve inner peace. Practice strengthens the immune system; improves posture, balance, coordination, flexibility, and strength; reduces blood pressure and stress; and releases tension, allowing a feeling of positive energy to flow through your body.
John Robertson has nearly 20 years of experience practicing and teaching T'ai Chi Ch'uan and qigong and is a student of Taoist philosophy. He is a Level 7 Certified Qigong Instructor with the World Ki Gong Club and a Certified Advanced Instructor and professional member of the National Qigong Association. John owns Seven Stars Martial Arts in Winfield, IL. (www.7StarsMA.com).
---
A Doctor's Stories of Miracles and Medicine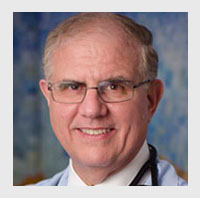 What happens when doctors encounter something they can't explain scientifically? In his book Physicians' Untold Stories, Dr. Kolbaba presents an anthology of miraculous stories compiled from interviews with practicing physicians about the most unusual moments of their careers. With warmth and humor, Dr. Kolbaba will share stories of dreams foretelling future events, apparitions, and other inexplicable occurrences that will awe, instruct, and inspire even the harshest skeptic.
Scott J Kolbaba, MD, graduated from the University of Illinois College of Medicine with honors and was awarded membership in the Alpha Omega Alpha Honor Medical Society. He then completed his residency at the Mayo Clinic in Rochester, Minn. He has been recognized as one of the top doctors in the Chicagoland area by Chicago magazine. Dr. Kolbaba speaks to thousands through his many speaking engagements and radio and podcast interviews.
---
The Benefits of Subconscious Healing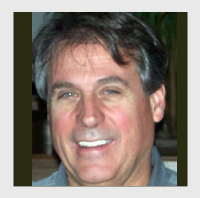 Many of us have a swirl of negative suggestions operating behind the veil of consciousness. These suggestions become lodged into our subconscious mind mainly by accident and are through no fault of our own, but they are difficult to change and may cause anxiety, depression, guilt, fear, low self-esteem, and negative behavior. Join us for a powerful lecture and learn how to dissolve negative subconscious programming using EMDR (Eye Movement Desensitization and Reprocessing) and Neurofeedback analysis for a more joyful life.
Ryan Elliott, MSW, is co-director and founder of the Lightheart Center. Ryan has appeared on the Oprah Winfrey Show demonstrating past life therapy and has had many other media appearances for his expertise in subconscious analysis. He is a social worker and Board Certified Medical Hypnoanalyst, and a longtime member of the International Medical and Dental Hypnotherapy Association. Ryan specializes in healing people by redirecting their subconscious minds towards greater prosperity, performance, and success. He is the author of The Secrets from Your Subconscious Mind.
---
The Wisdom Within: Meditation on the Heart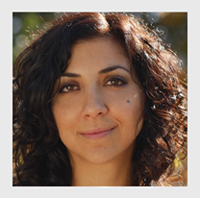 As much as we like to depend on external sources for guidance and direction, the answers to all questions are within our spiritual heart. Books, seers, and teachers can be a source of inspiration and support, but only in the process of establishing a deeper relationship with our own inner wisdom can we create the opportunities to hear the most valid promptings.
Juliana Cesano is a certified yoga teacher, 200 CYT. Meditation and the exploration of her spiritual path have helped her develop a contemplative yoga practice. She spent two years at the international headquarters of the TS in Chennai, India and is currently the manager of the Quest Book Shop.
---
Despacho Ceremony: Traditional Andean Earthkeepers' Living Prayer Offering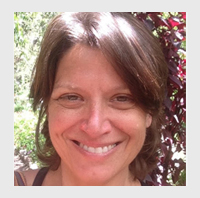 This interactive ceremony, referred to as a despacho in the Andes, is rooted in gratitude for Mother Earth and extends to gratitude for all of life. It is an opportunity to release that which no longer serves one's journey, then with gratitude, to call in the gift of creation. The prayers and living mandala of plants and flowers are ultimately ceremonially offered in a sacred fire to pachamama (Mother Earth) or water. As the despacho is released, the intentions (prayers) are disclosed to spirit and the universe for the highest good.
Christina Pateros is an artisan, spiritual guide, teacher, and is in service as steward of spiritual journeys to sacred lands. She has a healing practice, and as artisan, she merges her healing with spiritual gifts creating powerfully pleasing art pieces. Her shamanic practice offers cleansing and clearing of beings and spaces while connecting to clients and their divine guidance and magnificence. For more information see:christinapateros.com orwhispering-stones.com.
---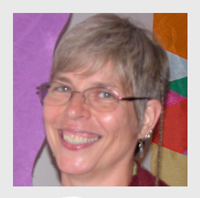 Celebrate your spirit through music and movement! Join us in sacred space for healing rhythms and dance. Based on a blend of traditions, the drum circle draws on our most ancient roots to create expressions of love and joy, raising energy that is held in silence and then sent out in offerings of prayer, followed by grounding. Although some instruments will be available, please bring drums, rattles, or other rhythm instruments if possible. Meet outdoors at the Stone Circle south of the labyrinth.
Karen Tlusty-Rissman is a musician, artist, and celebrant of Spirit in all forms. She has facilitated sacred circles for over 30 years. Her practice, based on the belief that all beings on this planet are One, weaves together the common threads of Native American and pagan teachings as well as reiki energy work and aromatherapy. Co-facilitator of the Community Drum Circle for 15 years and currently leading a meditation class at the Anahata Center, Karen also facilitates many ceremonies honoring life passages, seasonal transitions, and for healing. Karen is available for personal consultation and musical performances.
---
Guided Gong Sound Meditation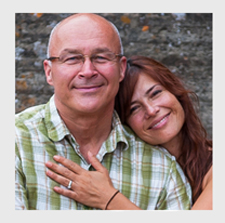 The goal in all healing, meditative, and spiritual pursuits is to raise an individual's awareness and vibratory frequency. Following a guided meditation, Marian and Gabriela generate a colorful bouquet of vibratory sounds and energetic rhythms by harnessing the ancient power of large gongs and singing bowls. The couples' inimitable sound excursions take listeners into otherworldly realms and provide a nurturing space for relaxation, healing, and introspection - all ideal portals to personal transformation.
Marian and Gabriela Kraus have studied gongs and sound therapy with renowned master teachers and bring a colorful life history with their European and Latin American origins. Their inherent artistic and musical abilities, years of studies in psychology and metaphysics, and life experiences in health and wellness-related TV programs and international corporate settings work together to facilitate a uniquely transformational and healing experience. Visit www.delamora.life for more information.
Please bring a pillow and blanket or mat to lie on.
$25 per person (pre-registered) $30 at the door