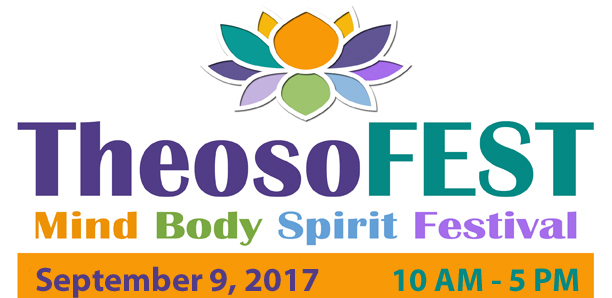 Schedule Short Talks
Theosofest 2017 Schedule of Presentations
10:30 a.m. Auditorium

Opening Ceremony: Prayers from Faiths of the World

11:00 a.m. Auditorium

The Truth about the Chakras and Kundalini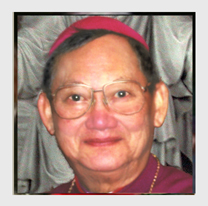 Explore the Hindu and Buddhist chakra systems and learn about the three Solar Forces contributing to the creation of the chakras and kundalini, as well as the function of chakras in sustaining life, health, and well-being. Discover the role they play in Christian spirituality and rituals of other religious organizations, as the work of the Holy Spirit can parallel phenomena experienced in kundalini awakening.

Bishop Ruben Cabigting, a life member of the Theosophical Society in America, is a retired Navy commander and ship captain. Also a bishop (retired) of the Liberal Catholic Church and a thirty-third degree Co-Mason of the Eastern Order of International Co-Freemasonry, Ruben has lectured worldwide on Theosophical topics. top
---

Meher Baba's Key Teachings on the Spiritual Path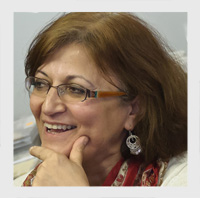 An Indian-born spiritual Master often known as "the Awakener" to His followers, despite keeping silent for 44 years, gave a vast treasure of information regarding the soul's inner journey, the origins and cosmology of creation, the ultimate destiny of the soul, and very practical tips on staying connected and practicing the Inner Presence. Learn some highlights from His teachings, as well as valuable insights and stories from His close disciples.

Fereshteh Azad is a writer, poet, translator, and follower of Meher Baba and has been serving as the President of Avatar Meher Baba Center of Chicago since 2010. She started her spiritual quest at the Theosophical Society in the late 90's.
Jonathan Bader is a longtime follower of Meher Baba and serves as a program director for a statewide network of anti-poverty agencies in Madison, Wisconsin. top
---
11:00 a.m Meditation Room

Quieting-the-Mind Meditation

Quieting-the-Mind is a simplified mantra meditation, stripped of all ritual and ceremony. This technique reduces daily stress, and, when practiced consistently over time, can transform you into a more effective person in both your personal and business relationships.
Theodore M. Utchen is an attorney and has been a resident of Wheaton since 1963. He became a member of the Theosophical Society in 2000. Ted has taught his ritual-free system of mantra meditation for many years. top
---
12:00 p.m. Auditorium

Mitakúye Oyasin and the Tree of Life


During Black Elk's Great Vision, he noticed dancing horses turning into animals of every type and into every bird there is, and then flying back to the four directions where they had come from. The vision of these dancing horses, of every color and without number, changing into animals of every type, represents Mitakúye Oyasin (we are all related). Our relations also include the rivers, rocks, and the sacred flowering tree of life. Mitakúye Oyasin is more than just another statement; it a sacred way of life with all things in the universe.

Quentin Young, a mixed-blood Lakota, has been involved in the Lakota spiritual way of life since the age of six. H began keeping a caŋnuŋpa (pipe) in 1989. He has participated in all Seven Rites of the Oglala Lakota (Sioux) ceremonies and has Sun Danced for over twenty years. Quentin has taught Black Elk's vision at the College of DuPage and has lectured at several colleges and universities throughout Illinois. top
---

Master Your Energy: What happens in 5th Dimensional Consciousness?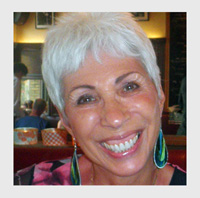 Transformation is finding its way into our Hearts and taking up residence there. Ascension can be disorienting, like being thrust into the unknown without a road map. Life can appear empty and flat as if there should be "more." Grounding through the lower chakras is important for loosening up age-old emotions so that we neither continue to pay attention to them nor deny their existence. This will help us in our transformative process.

Lydia Van den Broeck, Ph.D., brings a lifetime of dedication, education, and experience to her work as a skilled and intuitive spiritual teacher and compassionate healer. With a doctorate in holistic health sciences and psychotherapy, and through her Energy Mastery™ process, Lydia offers guidance to help master spiritual consciousness in everyday living. top
---
12:00 p.m Meditation Room

The Qigong Healing Meditation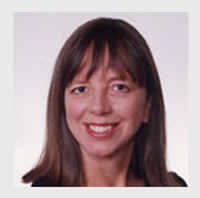 The Qigong Healing Meditation is used at the Baoding Qigong Research Hospital in China, where it was mandatory for the patients at the hospital - many who were paralyzed due to stroke or injury, or diagnosed with various types of cancer. Renee Ryan learned it from Master Wang Jue Ming, who was imprisoned for 17 years during the Cultural Revolution for being a qigong healer. This meditation can be done lying down, seated or standing. For this presentation you will learn to do it sitting in the chairs provided. Handouts will be provided and a Q&A will follow the meditation.

Renee Ryan, co-director of the Lightheart Center in Winfield, has practiced the healing arts since 1977. She teaches the Wednesday tai ji class at the Theosophical Society. She has studied qigong & tai ji in the United States, China and Korea. top
---
1:00 p.m. Auditorium

The Kabbalah: Key to Hidden Knowledge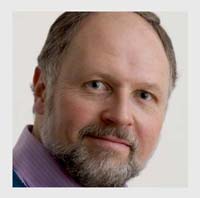 The Kabbalah, a mystical teaching rooted in Judaism, has played a central role in the Western esoteric traditions for hundreds of years. In this talk, Richard Smoley will explore the history of this enigmatic tradition and how it fits in with teachings such as Theosophy. He will introduce the Kabbalistic diagram known as the Tree of Life and show how it relates to human life and consciousness. He will also give some insights into Kabbalistic practice with a guided meditation.

Richard Smoley is editor of Quest: Journal of the Theosophical Society in America. He is the author of ten books, of which the most recent is How God Became God: What Scholars Are Really Saying about God and the Bible. top
---
1:00 p.m. Classroom

The Yoga of Nutrition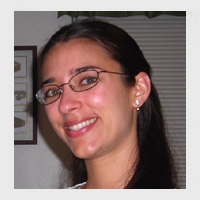 We often find ourselves disturbed by the hectic pace of our lives and turn to Yoga, Zen, Meditation, and other relaxation techniques with the hope of regaining some inner balance and strength. Yet we continues to be thirsty and hungry for deeper nourishment and growth. This presentation will explore various spiritual aspects of nutrition such as our natural body and soul cycles, some fundamental elements of health, and how to nourish and vitalize the subtle bodies of consciousness to meet the spiritual challenge of our times.

Danelys Valcarcel Cuellar, a Cuban-born artist, is a student of Theosophy, Anthroposophy, and Hindu philosophy who has dedicated the past thirteen years of her life researching the field of spiritual education. Currently working at the headquarters of the Theosophical Society in America, Danelys is also a Montessori, Waldorf, and Krishnamurti teacher. top
---

1:00 p.m. Meditation Room

Exploring Different Buddhist Meditations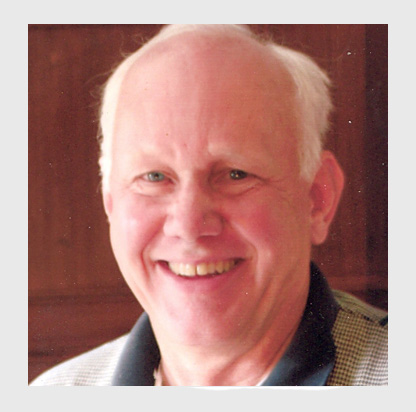 Join us for a discussion on six different meditation techniques, followed by a guided meditation. We will also discuss: Should we, or should we not, practice more than one meditation technique? How do we develop a regular meditation practice? Why should we meditate? How does each meditation address the problems in life?

Jack Hatfield has been a Buddhist practitioner, teacher, and leader for over 35 years. He has practiced in various Buddhist traditions, spending the last 15 years in the Theravada and Pragmatic Dharma traditions. He is president and CEO of a high-tech company located in Naperville. top
---
1:00 p.m. Outside: Front of Main Building

Yang Style Simplified T'ai Chi Ch'uan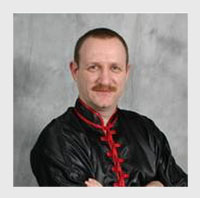 Through the practice of T'ai Chi Ch'uan, your mind can achieve a stillness and clarity rarely experienced with other forms of exercise, integrating your body and mind and allowing you to achieve inner peace. Practice strengthens the immune system; improves posture, balance, coordination, flexibility and strength; reduces blood pressure and stress; and releases tension, allowing a feeling of positive energy to flow through your body.

John Robertson has nearly 20 years experience practicing and teaching T'ai Chi Ch'uan and qigong and is a student of Taoist philosophy. He is a Level 7 Certified Qigong Instructor with the World Ki Gong Club and a Certified Advanced Instructor and professional member of the National Qigong Association. John owns Seven Stars Martial Arts in Winfield, IL. (www.7StarsMA.com). top
---
2:00 p.m. Auditorium

Perspectives from CG Jung: A Guide to Traveling the Spiritual Path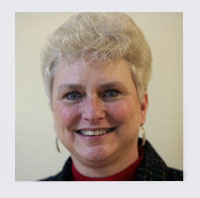 Jung synthesized many aspects of Eastern and Western thought, bringing about different perspectives and insights for many. Some of Jung's more famous statements can be used as guideposts in traveling the spiritual path and increasing our spiritual awareness.

Barbara B. Hebert, Ph.D., is director of the University Counseling Center at Southeastern Louisiana University and is a Licensed Professional Counselor. Barbara, a third-generation Theosophist involved in local, regional, and national offices throughout her years of membership, currently serves as president of the Theosophical Society in America. top
---
2:00 p.m. Classroom

Integral Insights on the Path of Centering Prayer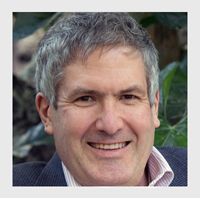 This interactive program will consider the Path of Centering Prayer from the perspective of Ken Wilber's integral approach to spirituality. We will examine Wilber's model of the spiritual path, a path he says invites us to 1) "wake up," or move toward non-duality, 2) "grow up," or move towards psychological maturity, and 3) "show up" as a transformed person in the world. You'll see your path from a novel perspective and learn tools to enrich your contemplative journey.

Bill Epperly, PhD, is a biochemist and mystic. He has studied contemplative Christianity and Zen Buddhism and is a long-time student of Ken Wilber's integral approach to spirituality. He works as a spiritual director, presenter on The Method of Centering Prayer, and retreat leader. He teaches mindfulness meditation at DePaul University. top
---
2:00 p.m. Meditation Room

Therapeutic Touch as a Meditative Practice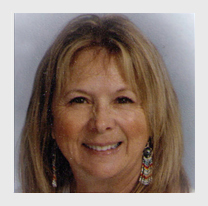 Therapeutic Touch® (TT) is a healing modality of the heart, the mind, and the hands. It has strong Theosophical roots as Dora Kunz, past president of Theosophical Society in America, along with Dr. Dolores Krieger, created it to help the suffering in our world! Learn how to access a deep sense of inner peacefulness and quiet – the focus for this presentation. There will also be a short discussion about TT's use as a "hands on" energetic healing modality. The very nature of TT practice brings a potential for much healing.

Marilyn Johnston-Svoboda, RN, EdD, QTTT is a retired professor of nursing. Taught by Dora Kunz, who created TT along with Dr. Delores Krieger, Marilyn has been practicing, mentoring, and teaching TT for over 30 years. A member of Therapeutic Touch International Association, Dr. Johnston is currently an education trustee of that organization. top
---
3:00 p.m Auditorium

The Buddha's Way To A Trouble-Free Mind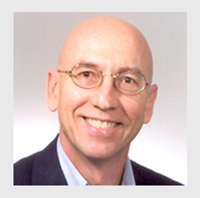 The ultimate purpose of the Buddha's teaching is to guide us toward the realization of enlightenment, the highest peace, or living with a completely trouble-free mind. However, the Buddha was well aware of the nature of ordinary life and the normal concerns, challenges, and problems that we all face. So, in addition to encouraging us to strive for the lofty goal of Nirvana, he also offered very pragmatic advice on how to live life and deal with the various experiences and problems that we encounter in a way that allows us to maintain a trouble-free mind.

John Cianciosi, a student of the late Venerable Ajahn Chah, was ordained a Buddhist monk in 1972 and served as spiritual director of monasteries in Thailand and Australia. He is author of The Meditative Path (Quest Books, 2001) and is currently the director of Public Programs at the Theosophical Society. top
---
3:00 p.m. Classroom

The Life-Changing Power of Yin Yoga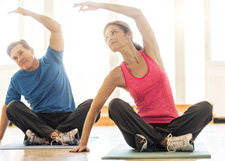 Unlike many forms of yoga, yin yoga focuses on the connective tissues between muscles, rather than on the muscles themselves. Working the connective tissues helps to stretch your muscles and opens the hip joints, shoulders, and back. This course will cover modifiable poses that reach every muscle and joint in your body. You will also learn the science behind yin yoga and how to tailor your practice to your specific needs. Yin yoga is an essential practice for anyone, and is especially useful to mature practitioners seeking greater mobility.

Maureen Fogerty, certified and Yoga Alliance trained instructor, has been teaching yoga for over 10 years. She studied yoga with Paul Grilley, one of the most respected teachers in the yin yoga practice. Maureen teaches at private, corporate and public locations. top
---
The Wisdom Within: Meditation in the Heart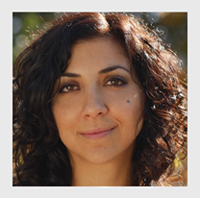 As much as we like to depend on external sources for guidance and direction, the answer to all questions is within our spiritual heart. Books, seers, teachers can be a source of inspiration and support, but only in the process of establishing a deeper relationship with our own inner wisdom, we create the opportunities to hear the most valid promptings.
Juliana Cesano is a second-generation Theosophist and has been actively involved with the Society's work for over twenty years. She is a certified yoga teacher as well as the manager of the Quest Book Shop in Wheaton. top
---
3:00 p.m. Outside: Front of Main Building

Yang Style Simplified T'ai Chi Ch'uan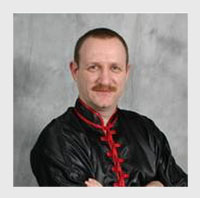 Through the practice of T'ai Chi Ch'uan, your mind can achieve a stillness and clarity rarely experienced with other forms of exercise, integrating your body and mind and allowing you to achieve inner peace. Practice strengthens the immune system; improves posture, balance, coordination, flexibility and strength; reduces blood pressure and stress; and releases tension, allowing a feeling of positive energy to flow through your body.

John Robertson has nearly 20 years experience practicing and teaching T'ai Chi Ch'uan and qigong and is a student of Taoist philosophy. He is a Level 7 Certified Qigong Instructor with the World Ki Gong Club and a Certified Advanced Instructor and professional member of the National Qigong Association. John owns Seven Stars Martial Arts in Winfield, IL. (www.7StarsMA.com). top
---
4:00 p.m. Auditorium

The Moon's Monthly Transit through the Signs of the Zodiac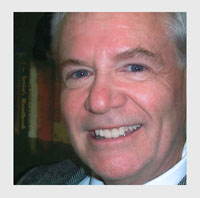 Everyone is aware of their Sun sign in astrology, which is based on one's day of birth and symbolically represents the will to shape our inner character and outer destiny. Most people however are unaware of their Moon sign which represents our daily emotions and desires.

In this presentation we will discuss the meaning of the Moon's monthly ingress through the twelve signs of the zodiac. The Moon transits through each sign in about two and a half days and thus through all the signs about once a month. I want to discuss the meaning of the Moon through each sign and show how people can utilize these various energies.

Dave Gunning is an astrological consultant, teacher and lecturer. His readings, classroom teachings, and talks have always emphasized the importance of the person's interconnectedness to the Spiritual Self. Dave has written articles for Dell Horoscope magazine and Mountain Astrologer. top
---
4:00 p.m. Classroom

Kundalini, Chakras, and Spirituality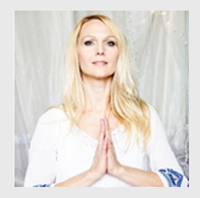 Learn about the connection between the Kundalini energy, the chakras, and spirituality - and how it can help you gain a greater awareness within yourself, in your relationships with others, in your sense of spiritual connection, and in your daily life.

Samadhi Banks has been dedicated to natural healing, yoga and meditation for over 15 years. Her dynamic teaching style is rooted in her study of Kundalini and Ashtanga yoga, as well as the meditation techniques of Buddhism and the Raja Yoga tradition of Brahma Kumaris. top
---
4:00 p.m. Meditation Room

The Seeker and the Silence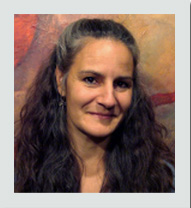 Silence has always been an integral part of the spiritual path. As seekers of the ancient wisdom in the modern world, to truly enter silence becomes more difficult. The distractions of everyday life, the white noise that permeates our space, and the constant surge of thoughts in our mind are just a few barriers we face. This presentation will explore the power of silence, it's presence (despite our lack of recognizing it), and a few exercises to enhance silence in our lives.
Ananya Sri Ram Rajan is editor of For the Love of Life, the national journal for the Theosophical Order of Service, and the author of Get Real! Fighting the Mythic Woman; Finding Your Authentic Self. As a licensed professional counselor, Ananya uses an integration of energy medicine, indigenous teachings, and Theosophy to facilitate her clients with their inner discovery.
---

5:00 p.m. Drumming Circle

Spirit Circle Drumming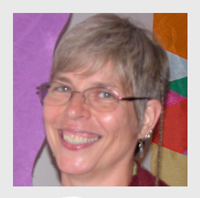 Celebrate your spirit through music and movement! Join us in sacred space for healing rhythms and dance. Based on a blend of traditions, the drum circle draws on our most ancient roots to create expressions of love and joy, raising energy that is held in silence, and then sent out in offerings of prayer followed by grounding. Although some instruments will be available, please bring drums, rattles, or other rhythm instruments if possible. Meet outdoors at the Stone Circle south of the labyrinth.

Karen Tlusty-Rissman is a musician, artist, and celebrant of Spirit in all forms. She has facilitated sacred circles for over 30 years. Her practice, based on the belief that all beings on this planet are One, weaves together the common threads of Native American and pagan teachings as well as reiki energy work and aromatherapy. Co-facilitator of the Community Drum Circle for 15 years and currently leading a meditation class at the Anahata Center, Karen also facilitates many ceremonies honoring life passages, seasonal transitions, and for healing. Karen is available for personal consultation and musical performances. top
---
5:30 p.m. Auditorium

Gong Sound Meditation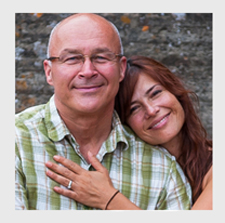 The goal in all healing, meditative and spiritual pursuits is to raise an individual's vibratory frequency. Performing on gongs and singing bowls, Marian and Gabriela generate a broad and fascinating spectrum of vibratory sounds and frequencies which have the power to transform one's being, take listeners into otherworldly realms, and provide space for relaxation, healing, and introspection.

Marian and Gabriela Kraus have studied gongs with renowned master teachers and bring a colorful life history with their European and Latin American origins. Their inherent musical abilities, years of studies in psychology and metaphysics, and life experiences in health and wellness-related programs in international corporate settings work together to facilitate a transformational and healing experience. Visit delamora.life for more information. top
Please bring a pillow and blanket or mat to lie on.
$25 per person
---
11:00 a.m.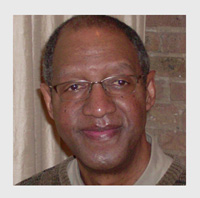 Numerology of 2017 - New Starts and New Beginnings!

Numerology uses numbers as symbols of the different vibrational patterns which make up our human experience. Not only a guide for our personal growth and development, it also gives us an overview of what is unfolding globally, nationally, and even at the level of the family. Each year a different cyclical vibration influences the universe and us as individuals. 2017 is a "1"!
Philip Clark earned a Bachelor's degree in Finance from Northwestern University and after playing professional football in the NFL (he's a former Chicago Bear), he had career in insurance as a salesman, manager, and trainer. Today, Philip is a Reiki-Master Teacher, certified professional psychic, and licensed Spiritual Counselor, speaking internationally on numerology, teaching numerology and meditation, and presenting seminars on meditation and stress management. Contact him at: dynamicdigits.com or medinumerics@msn.com.
---
11:30 a.m.
Demystifying the Tarot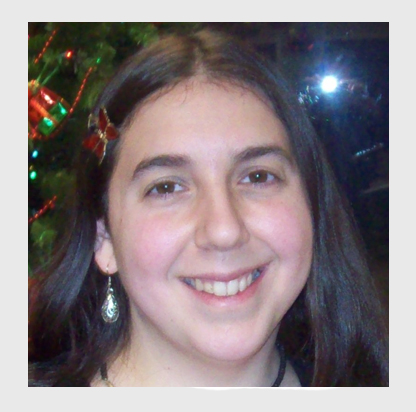 The beauty of Tarot cards today is their accessibility to all. They do not require interpretation by only the means of a scholarly professional or privileged mystic--decoding and working with the Tarot has never been easier! Throw away the rules, the uncertainty, and mental barriers by learning how the Tarot can be used for personal insight, meditation, and positive guidance for your daily affairs.
Tania Brown received her first Tarot deck as a Christmas present from her father. He loved and encouraged the interest that she had in a mystery tradition. She uses a Paul Foster Case B.O.T.A deck and feels that readings are an epic journey inward, and like a physical mirror, the Tarot is the internal reflection, calling for self-awareness to make constructive, healthy choices that enliven you.
Make an appointment with Tania for a Tarot reading on Tuesday afternoons or join the Tarot group she facilitates on the first Saturday of the month from 2:00- 4:00 p.m. at the Quest Book Shop.
---
12:00 p.m.

Soul-sync Meditation
Soul-Sync is a powerful daily meditation. Benefits of regularly practicing Soul-Sync Meditation are: internally growing happier and more peaceful, attracting love and abundance in life, and creating harmonious external situations. Tap into the depths and experience your true self!
Rev. Kristin Panek, Spiritual Director of the Flowering Heart Center, has guided individuals and groups to tap into their authenticity and create more powerful connections with their higher selves, others in their lives, and with Divine Presence. Licensed as a Guide by Shematrix, Kristin is a certified Oneness Trainer, and also has completed a 500-hour Yoga Roots teacher training program. Kristin is accredited by the School of Natural Healing as a Master Herbalist and is also a Reiki Master.
---
12:30 p.m.

"Playing Nice" in the Multi-religious Sandbox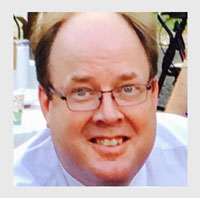 How do you clarify and explain specifically Christian concepts a world full of religious plurality? Who might this apply to, and what about our diverse neighbors? These are difficult questions for those seeking to have their religious needs met by a God shaped by the love Christianity has professed.
Rev. Dr. Jay Moses is pastor at Hope Presbyterian Church in Wheaton. He studied at Fuller Theological Seminary, Northern Seminary, and the Catholic Union, with a specialization in Interreligious Dialogue. He has worked for the Presbyterian Church in Chicago for interreligious understanding for more than a decade and is a member of the Wheaton Interreligious Council. Jay also teaches at the Marion E. Wade Center in Wheaton and Elmhurst College.
Don't miss Rev Moses' Thursday lecture "What Does Salvation Mean in a Multi-Religious World?" on December 14, 7:00 p.m.
---
1:00 p.m.

Service in the Spiritual Life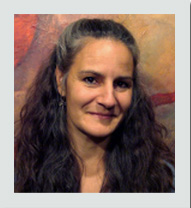 In many traditions, service is considered the highest form of spiritual discipline. But what does it mean to serve when walking the spiritual path? Are we serving by just being kind to people in our daily life? What is it about service that makes it the "highest form of spiritual discipline?" This talk will explore these questions and more.
Ananya Sri Ram Rajan, LPC, is a fourth generation Theosophist and president of the Theosophical Order of Service (TOS) in the USA. She is editor of their journal For the Love of Life, author of Get Real! Fighting the Mythic Woman, Finding Your Authentic Self, and an internationally speaker on various Theosophical topics. Cofounder of Sadhana Integrative Therapies, Ananya uses her Theosophical background to help clients through their own self-discovery.
---
1:30 p.m.

The Oneness of Humanity: The Bahá'í Faith Perspective
Like all great Faiths, the Baha'i teachings have a dual aim—to speak to the inner spirit of each human being, and to propel the process of positive social development forward. Jim will share how today's Bahá'ís are working toward achieving oneness of humanity in both the practical and the spiritual realms.
James M. Percic, MS, CRC, a member of the Bahá'í Faith since 1970, has dedicated his life to service to the people around him. He is a certified vocational rehabilitation counselor employed as the vocational supervisor for a national case management company assisting individuals who have been injured or been ill to find new employment. In addition, Jim has been active in the volunteer arena with organizations such as Healthy DuPage, Habitat for Humanity, and youth soccer programs.
---
2:00 p.m.

The Chakras and the Three Channels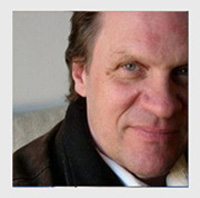 This talk will address the unique perspective on the chakras offered by the Kriya Yoga tradition. Chakras are formed at the junction of three connected energy shafts that ascend the spine, one on each side of the central channel, running parallel to the spinal cord. Our material bodies could not exist without them for they serve as gateways for the flow of energy and life into our physical bodies.
Ray Grasse is a Chicago-based astrologer, writer, and photographer. Author of The Waking Dream, Signs of the Times, and Under a Sacred Sky, his latest release is An Infinity of Gods. On the editorial staff of the Theosophical Society for ten years, Ray is currently associate editor of The Mountain Astrologer magazine. He has lectured internationally on the topics of astrology, synchronicity, meditation, and hypnosis, and maintains an active astrological practice with clients around the United States and abroad. Visit his website: www.raygrasse.com.
---
2:30 p.m.

Experiencing the Spiritual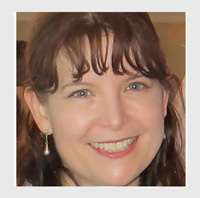 Let's take a look at some deepening techniques and find the fulfillment, inspiration, and freedom they offer when we embrace the gift of experiencing the spiritual in our every day lives.
Meredith Bosco, a lifelong meditator and spiritual seeker, expresses her spirituality through the practice of energy healing as a Reiki Master Teacher and Therapeutic Touch Practitioner.
---
3:00 p.m.

Say "Yes" and See Your Best
Do you have a history of taking care of everyone else at the expense of your own wellbeing? Are you exhausted and concerned about your physical, emotional and spiritual health? Theresa invites you to shed the heavy burden of past responsibilities, so that you can make your own self-care a priority. Laugh, cry and transform with her, as she takes you through a journey of self-love and acceptance, and supports you in creating your unique path towards greater self-nurturing.
Theresa Puskar, a highly skilled inspirational speaker and motivator, is committed to edu-taining her clientele; her signature trait is her exceptional ability to entertain her audiences while educating them. With a background as a professional actress, she incorporates wacky characters and powerful stories throughout her presentations, incorporating experiential exercises and practical applications to assist participants in moving forward in their lives.
---
3:30 p.m.

Creative Thinking and the Tarot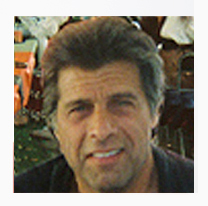 Understanding the mystery of Tarot cards and how to use them can help us be more creative. With this new knowledge, we open up the doors of possibilities never seen before. Vince will explain how to use the Tarot and reveal groundbreaking insight into why this system can be applied so effectively.
Vincent Pitisci is a life-long student of metaphysics and mysticism. A professional psychic and Tarot advisor since 1992, he is the author of Genius of the Tarot: A Guide to Divination with the Tarot and The Essential Tarot: Unlocking the Mystery. Using his psychic awareness, he has read for celebrities, judges, congressmen, and people from all walks of life. Visit his website: www.pitisci.com for more information.
---
4:00 – 4:30 p.m.

Despacho Ceremony: Traditional Andean Earthkeepers' Living Prayer Offering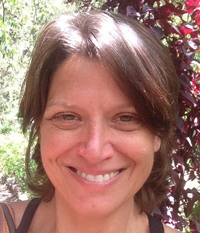 This interactive ceremony, referred to as a despacho in the Andes, is rooted in gratitude for Mother Earth and extends to gratitude for all of life. It is an opportunity to release that which no longer serves one's journey, then with gratitude, to call in the gift of creation. The prayers and living mandala of plants and flowers are ultimately ceremonially offered in a sacred fire to pachamama (Mother Earth) or water. As the despacho is released, the intentions (prayers) are disclosed to spirit and the universe for the highest good.
Christina Pateros is an artisan, spiritual guide, teacher, and is in service as steward of spiritual journeys to sacred lands. She has a healing practice, and as artisan, she merges her healing with spiritual gifts creating powerfully pleasing art pieces. Her shamanic practice offers cleansing and clearing of beings and spaces while connecting to clients and their divine guidance and magnificence. For more information see: christinapateros.com or whispering-stones.com.