P. O. Box 857
Kings Canyon National Park, CA 93633
phone: 559-565-3692 (from June 15 to September 15)
programs and registration: 559-530-0080
Web site: www.farhorizons.org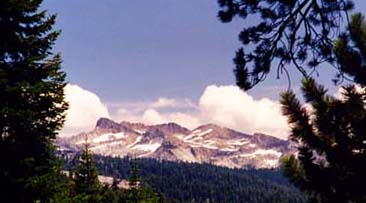 Since 1954, Far Horizons has provided a summer experience in Theosophical living. It is a center for spiritual education, and a place of calm, located at 7,200 feet in the High Sierra forest. Members and nonmembers alike find peace in this special place.
Our programs run from Wednesday evening to Sunday afternoon for a couple of hours, morning and evening. Delightful vegetarian meals are served under the trees, and the lazy afternoons can be spent integrating the program material, relaxing, or simply exploring nearby natural beauty. Select from camping, simple room with bath house, small apartments, or private cabins for your stay. We invite you to visit Far Horizons this summer to participate in an exploration of spiritual healing for yourself and others.