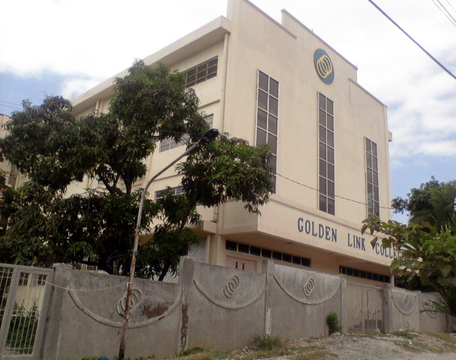 The Golden Link College (GLC) is an evolving educational effort, which since 2002 has been providing a transformational education for less privileged children. Many in the theosophical world regard it as a rare jewel – a model of Theosophy in action. While addressing core academic subjects, the school also focuses on deeper issues of character building, integrity, and self confidence in an effort to develop students who will be agents of social and personal transformation.
The school was founded and is operated by the Theosophical Society and the Theosophical Order of Service in the Philippines. The school now offers classes from the primary to the tertiary level. In addition, the teaching medium at the GLC is English as knowledge of the English language is considered essential for many in today's world. The GLC has one of the higher academic standards for schools in its area.
The GLC and its sister schools are mostly subsidized because they were primarily established to serve the less privileged. Eighty percent of the students are on scholarship. GLC is supported by the kindness and generosity of individuals and organizations who sponsor students for their tuition and fees, or who donate to the school in other ways.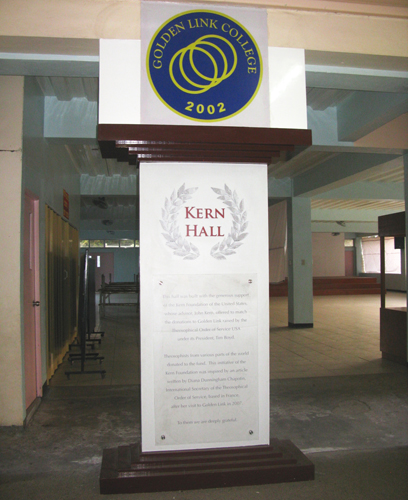 The Kern Hall, where programs and events are held, was named for John Kern, the advisor to the Kern Foundation in the United States. Since 2009 the Kern Foundation has matched donations to the GLC raised by the TOS up to $20,000 per year.
Theosophists from various parts of the world have donated to the GLC fund. This initiative of the Kern Foundation was inspired by an article written by Diana Dunningham Chapotin, former International Secretary of the Theosophical Order of Service after her visit to Golden Link in 2007.
To them we are deeply grateful!
To donate to the Golden Link College go to: www.theoservice.org/donate-tos
To learn more about the Golden link College see their website at: www.theosophy.ph/goldenlinkcollege.html