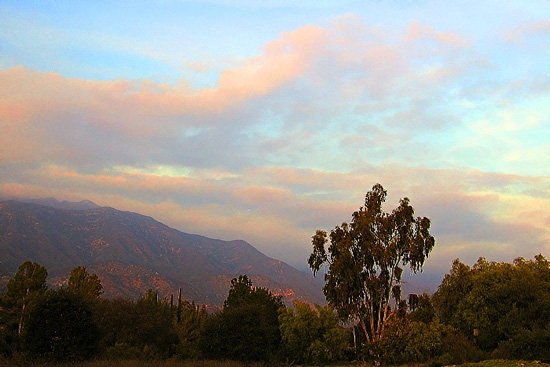 Since its founding in 1967, the Krotona School of Theosophy has been helping students deepen their understanding of theosophy, the ancient wisdom, in its many forms, and has encouraged them to live a spiritually oriented life. The school emphasizes "transformative education" which focuses on spiritual renewal. Such studies lead students to orient themselves to eternal truths in a changing world.
The school, an integral part of the Krotona Institute, supports the work of The Theosophical Society and its three objects, which are concerned with: 1) The unity of all people; 2) The study of comparative religion, philosophy and science; and 3) The investigation of unexplained laws of nature and our latent powers. School programs reflect the peace and special presence that make Krotona the spiritual center it is.
Seekers in harmony with our aims are welcome.
Director, Maria Parisen
Krotona School of Theosophy
46 Krotona Hill
Ojai, CA 93023-3901
Phone: 805-646-1139
email: schoolinfo@krotonainstitute.org
Registration
Write, phone, fax or e-mail for reservations.
Scholarships
Scholarship assistance for accommodations and class tuition is available for some programs to qualified members of the Theosophical Society and other serious students. You may request an application at the time of registration.
Course Tuition
Tuition fees help us to provide quality programs. However, no serious student will be denied admission to any program due to inability to pay. For students who are able, donations above the suggested fees are greatly appreciated.
Accommodations
A limited number of comfortable apartments with kitchens are available for students. Krotona School provides accommodations at the lowest possible rates. Priority is given to members of the Theosophical Society and to those registering for two or more weeks.
Getting Here
Students arriving by air may fly into LAX and rent a car or take a shuttle to Ventura, or fly into Burbank (Bob Hope Airport) and take a train or shuttle to Ventura. We can arrange for a driver to meet you in Ventura and bring you to Krotona.
Driving Directions to Krotona Institute
From Ventura: Ojai/Hwy 33 exit from 101. Drive 12 miles. After passing Villanova School, take the next left (Krotona Rd on the left, Hermosa Rd on the right). Two stone pillars mark the entrance.
From Ojai: Krotona is on Hwy 33/150 at Krotona and Hermosa Roads, .6 mile south of the "Y".
---
WE ARE GRATEFUL
Herbert A Kern, a theosophist and industrialist, generously supported the Krotona Institute of Theosophy from 1958 to 1962. Since 1966 the Kern Foundation, with Herbert's son, John, and grand-daughter, Louise, as advising trustees, has supported the School with generous grants, enabling it to operate at its present level, bringing faculty to Krotona and offering scholarships. We are grateful for Herbert Kern's vision and for John's and Louise's dedication to supporting the School over the years.
Emily B Sellon, who shared her vast knowledge of theosophy with her students, and John A Sellon, an investor, were visionaries who devoted their lives to theosophy. It was their wish to support the Krotona School of Theosophy. We are grateful to their sons, Peter, Michael, and Jeffrey, for their generosity and dedication to the support of the School in their parents' names.