Thursday, December 21, 7:00 p.m.
FREE EVENT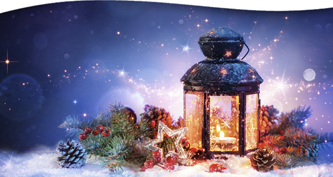 Celebrate and welcome in the season with kindred spirits by sharing stories, ceremonies, songs, or poems from your faith tradition, family customs, or cultural heritage, followed by drumming! Please bring vegetarian, non-alcoholic holiday goodies to share as we close the evening in the festive holiday ambiance of Nicholson Hall!
Paula Finnegan and Karen Tlusty-Rissman will facilitate this seasonal celebration with everyone's participation.
There is no charge for this event. However, all contributions (monetary or canned/paper goods) will be donated to the Humanitarian Service Project.
While this is a free event, we ask that you register so we can track attendance numbers in advance.
Location: 1926 N. Main Street, Wheaton, IL