Saturdays, 10:00 – 11:15 a.m. CDT
April 24 – May 15 (4 classes) Goodwill offerings appreciated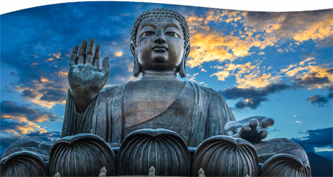 With so much stress, conflict, and tension in the world today, the Buddha's teachings on cultivating a peaceful heart and mind are very timely. These teachings are not concerned with metaphysical or philosophical speculations, but rather provide practical guidelines for developing and applying mindfulness and wisdom to our experience of life. Through this practice, we can learn to live truly meaningful lives with a light and peaceful heart, unburdened by anger, fear, or anxiety.
In this four-week class, Ajahn Vajiro will draw from his decades of experience in meditation and share tools found in the Buddha's teachings that can help us cultivate clarity and purpose. The goal is the unshakable deliverance of the heart.
The class will include guidance in meditation, attitude, approach, and technique. Formal meditation practices will be based on the Four Foundations for Mindfulness. Each week will include a period of meditation and an opportunity for questions.
Topics include:
Preparation and overview. The approach to the work will be shared, along with an overview of what to expect as we progress.
The assumptions and the paradigm. This is the basis for the work and will cover the assumptions in detail.
The work. Further details and examples of techniques will be explained.
Carrying through and assessing long-term results. We will discuss the tools to assess how things are, and how to continue the work.
Goodwill offerings appreciated. Your donation helps make programs such as this possible for the benefit of all spiritual seekers.
Registration includes on-demand access to recordings of all of the classes, which can be viewed for two weeks following the date they were presented.
To ensure you receive your meeting link prior to the live program, please register by April 23.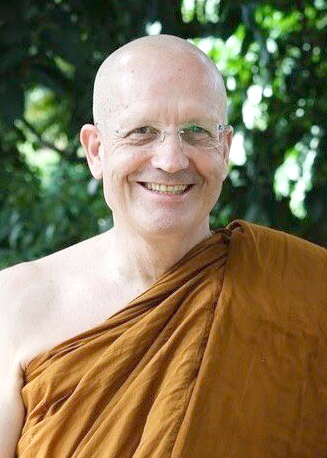 Venerable Ajahn Vajiro was born in Kuala Lumpur in Malaysia in 1953. He studied in England and obtained a degree in economics in 1974. In 1979, he left for Thailand to join the monastic community of Venerable Ajahn Chah and was ordained as a Buddhist monk in 1980. Ajahn Vajiro returned to England in 1984 and assisted in Amaravati Buddhist Monastery, then lived in monasteries in the UK for many years, followed by New Zealand and then Australia. He returned to Amaravati in 2001. In 2010, Ajahn Vajiro was formally invited to Portugal to help establish a monastery of the Forest Tradition. Under his guidance, the Sumedhārāma Forest Monastery was established, and he has been the abbot since 2012.
Program Format
This is a live, interactive online program that will also be recorded for on-demand viewing. Our goal is to send recordings to you within two business days, often sooner. Recordings will be available for on-demand viewing for two weeks following the day the program was presented.
Software Platform
Zoom for Windows, Mac, or mobile device; minimum recommended network bandwidth 1.5 Mbps. Please download Zoom for free at zoom.us/download, and test your connection at zoom.us/test. New to Zoom? Check out www.theosophical.org/FAQ. Please email webinars@theosophical.org for further information.