Last Sunday of the month, 6:00 – 8:00 p.m. CT
Upcoming meetings: November 26 , January 28, February 28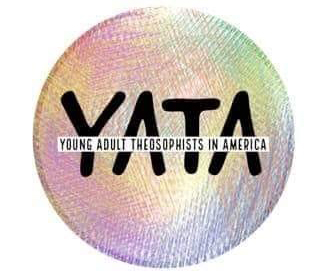 Are you a young adult aged 18 – 40 seeking to delve into the profound wisdom of the ages? Do you have an adventurous spirit and a thirst for knowledge that goes beyond the ordinary? Look no further!
Join our vibrant and inclusive community where ancient wisdom meets modern curiosity. Our gatherings will introduce you to the esoteric mysteries of life, spirituality, and the cosmos. Let your mind expand and your soul flourish with every step on this journey of self-discovery.
As a member of the Young Adult Theosophists in America (YATA), you will have opportunities to engage in meaningful service projects, where we come together as a force for positive change in our community and beyond.
Alongside our profound explorations, we believe in having a blast together. From drum circles and art projects to creative activities and retreats, our YATA group knows how to infuse excitement and laughter into every moment.
ALL ARE WELCOME! Regardless of your background, beliefs, or experiences, you'll find a warm and welcoming atmosphere in our open-minded community. Embrace diversity, expand your horizons, and forge friendships that will last a lifetime.
Location: 1926 N main St. Wheaton IL 60187
To register, please contact YATA organizer Justin Tanksley at jtanksley@theosophical.org.
You can also follow us on social media at
Facebook: YATA – Young Adult Theosophists in America
Instagram: yatatheosophy
TikTok: yatatheosophy