All Hallows' Eve: The Descent of the Goddess
Thursday, October 31, 7:00 p.m.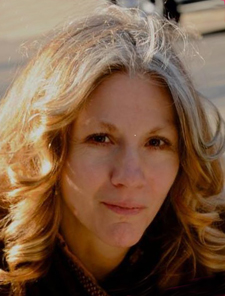 On this All Hallows' Eve, the veils between the worlds are thin and the spiritual realm beckons. Together, we will explore the origins and purpose of "Halloween," honor our beloved dead, and experience a ritual performance where we will journey to meet Inanna, Queen of Heaven and Earth, and her sister Ereshkigal, Goddess of the Underworld.
Hazel Archer-Ginsberg is a spiritual midwife and trans-denominational minister working in an eclectic style that inspires connections, initiating us into the magic waiting to be revealed in the cycle of the seasons. She is also the festivals coordinator of the Rudolf Steiner Branch of the Anthroposophical Society, a lecturer, promoter, blogger, poet, and performance artist. Learn more at www.ReverseRitual.com.
TS Members: free • Nonmembers: $10 in advance, $15 at the door
Register here
---