Buddhist Teachings on the Laws of Nature: From Karma to Nirvana
with John Cianciosi
Mondays, 7:00 - 8:15 p.m. CDT
September 14 – October 5 (4 classes)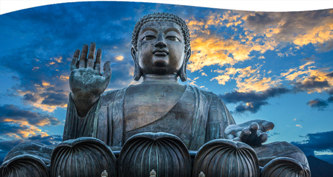 In this course we will explore the Buddha's discovery of the fundamental laws that govern existence. The Buddha taught the principle of conditioned arising to explain how things come to be without the need for an all-powerful being to orchestrate existence. This principle applies to karma, rebirth, the continuity of samsara, and the path to liberation. These laws of nature, just like laws of physics, operate regardless of whether we know them. However, by understanding these principals we are better able to direct our lives towards enlightenment.
TS Members: $50 • Nonmembers: $65
Register here by September 13.
---