Who Am I? Ramana Maharshi's 30 Verses on the Nature of Self-Knowledge
with Janani Cleary
Mondays, 7:00 - 8:30 p.m. Central time [UTC-05]
October 21 - November 25 (6 classes)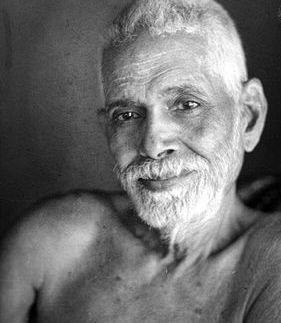 Upadesa Saram (Essence of the Teaching) is a set of 30 verses composed by the Indian sage Ramana Maharshi in the 1920s at the request of Muruganar, a renowned Tamil poet, to address and fully answer the question: Who Am I?
Upadesa Saram provides a format that first supports, and then shifts, the seeker from a dualistic orientation to the refreshing discovery of how and why a dualistic mindset will, in fact, naturally (and painlessly) resolve into a non-dualistic vision if the right words are unfolded to the seeker.
It leaves the seeker with a steady, abiding sense of well-being that is not affected by the highs and lows of life, while also teaching how to break the endless cycle of becoming.
Topics include: Setting the stage with spiritual practice; self-inquiry and the nature of self-knowledge; the Higher Power and its relationship to me; the ultimate devotion; and meditation and contemplation. Please click on "Read more" for further explanation of topics.
Janani Cleary began her pursuit in Vedanta as a yoga teacher in New York City. She then completed an intensive course in India to obtain her teaching certification and has shared knowledge and insights with students for several decades. She has been engaged with various Vedic cultural centers and other venues across the country, including participation in a White House conference. She also served as an advisor to the movie Gurukulam (2016), a documentary on what it is like to be a student in an ashram. Learn more at her website: www.optimummeditation.org.
Registration includes access to recordings of all the classes.
TS Members: $60 • Nonmembers: $70
---