Foundations of Therapeutic Touch Course
with Marilyn Johnston-Svoboda, Sue Conlin, and Mary Anne Hanley
Fridays, 6:00 – 9:00 p.m. CDT
September 25 – October 23 (5 classes)
Therapeutic T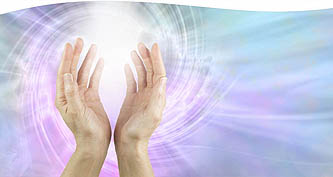 ouch® (TT) is a healing therapy based on the scientific understanding that matter and energy are both vibrations, and are essentially the same. In this workshop you will learn about the human energy field, or biofield, and TT. You will have many opportunities to practice, and to discover new things about yourself and about healing. Each session will be filled with discussion, meditation, centering, and experiential exercises. The foundational knowledge base acquired in this course will enable you to use the practice and principles of TT in your professional practice (clinical, education, research), and its use in the exploration of human experiences such as healing.
This is the first of two required courses to receive your "Qualified Therapeutic Touch Practitioner" credential. CNE units are also available. Attendance at all sessions is required.
Registration is now closed; please email events@theosophical.org to be placed on our wait list.
If you are unable to pay the fee due to hardship, please email events@theosophical.org for assistance.
---